Hiking is not just about getting from A to B…Hiking is a great way to get and stay fit. Your body will appreciate your efforts for years to come! Hiking is also a great way to collect thoughts and realize just what a wonderful thing nature is. With an active, healthy body and a clear, alert mind, the world is a better place…and the only cost is your hiking equipment!
Trekking Poles – Why You Should Take Them When Go For Hiking
Trekking pole is one of the essential item that many hikers, trekkers of backpackers carry. There are many benefits of trekking poles and the foremost is that they considerably decreases stress on your knees and feet and share the load on your shoulders, arms and back evenly. If you are carrying heavy backpack then you must consider buying a trekking pole. They also help improve your posture while walking and climbing, making hikers more upright as they walk on a long trail and in turn this can help breathing.
There are many types of trekking poles available and depending upon your need, you should pick the right trekking pole. Some hiking poles have  shock absorbing springs, that absorbs much of the shock and make it easy for you to walk on uneven terrain. With such anti shock trekking poles, the strain on your arms and shoulders are considerably decreased and hence they are suitable for long trails. Here You Can find some best trekking poles in UK.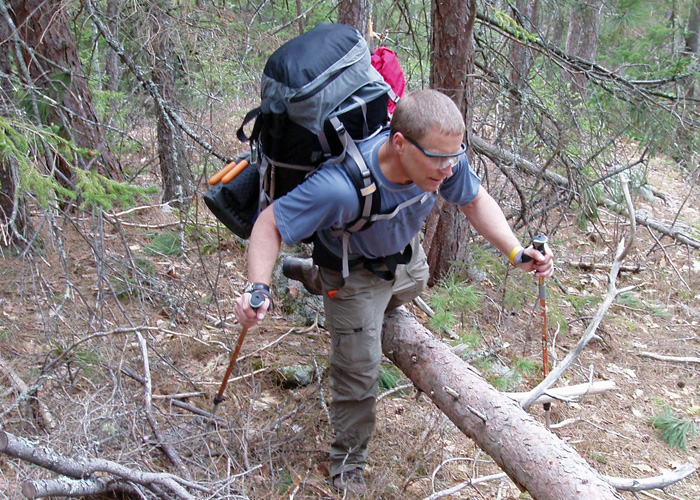 Essentials That You Should Take While Going For Hiking
Here are some of important things you should keep in your backpack.
Energy Food
If you're out hiking for a number of hours, always take energy food with you which should be full of nutrients. Your body is exerting a lot of energy, so you will need to keep your inner furnace burning. Eating these kinds of foods can give you an energy burst if you're flagging, and if you're spending the night out, can keep you warm inside, especially just before bedding down for the night…just make sure you pack the food away from hungry wildlife!
On shorter day hikes, chocolate, nuts and bananas will keep you ticking over along with raisins and jelly babies to boost sugar levels. Taking small packs of food for energy is another essential often overlooked in hiking.
Read moreHiking Essentials – Trekking Poles And Their Benefits.